September 16, 2016 brings us a great young lady Cara. She is only 18 y.o., cute, fit, with a nice butt & legs. Small boobs but the really nice butt! Her height: 5'3", her figure: 34A-25-35. And this girl will show us PINK. You will see her teen pussy in amazing action. When I watch her videos I just don't believe this is her TOTAL FIRST TIME EXPERIENCE. But it is! FTV Cara is a totally natural masturbator, getting off to orgasm really easily, but during the shot she also wanted to fuck badly, and her love of penetration shows every time she sticks even a finger inside her. On the other hand, she was very awkward in front of the camera.
Much more action recorded on video
BROWSE ALL THE FTV GIRLS
In the Members area:
General
Public Nudity
Masturbation: Orgasm w/Fingers,Toys
Dancing Scenes
Massage(Hard): Butt
Fetish
Anal Fingering
Extreme Closeups
Foot Fetish Scenes
Strong Orgasmic Contractions
Big Ten Toy
Veggie & Fruit Stuffing
Peeing Scene
Vagina Gaping Closeups
Total in the members area: 355 photos & 132 minutes of HD videos.
GET ACCESS TO THE MEMBERS AREA
Watch HD Videos with this Young Girl Masturbating in Front of Camera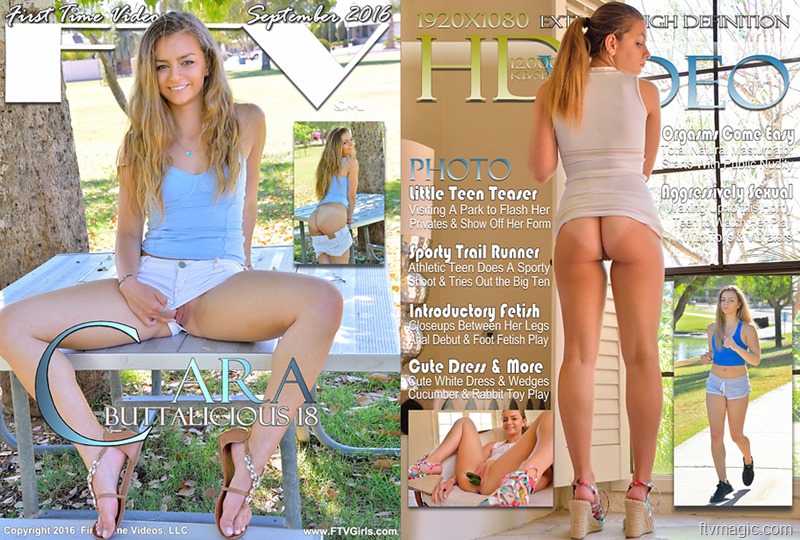 Rate this girl