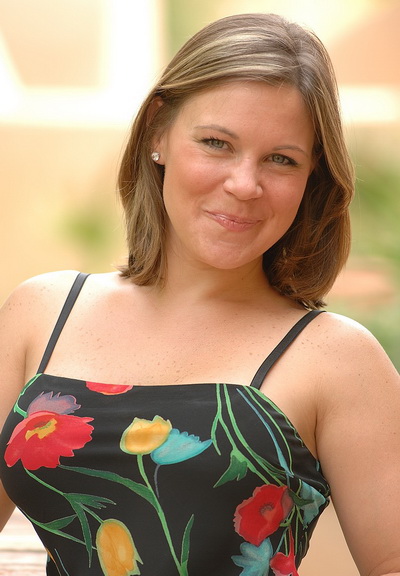 Hi ya! Well, whether I am writing this small write-up for FTVgirls, or a 300 page PhD dissertation, I always find the first sentence to be the most difficult one! I guess I will just jump right in and tell you that I am just a regular girl that works during the week, goes to the gym in the evenings and hangs out with my friends on the weekends. Currently, I work as a Postdoctoral Associate, (but I can't tell you which University!) and although I spend most of my time in a laboratory doing research in the field of Immunology, part of my job entails teaching undergraduate Microbiology. Sometimes I feel like a hermit in the lab and I just need to get out and do something crazy. I think this covers it!! I randomly sent my picture to FTVgirls and was surprised and excited to get a response! I love to play, masturbate and be out in the open in what I call my "nudie suit"!! It feels so good! I was very excited to do both and as you will see from my first orgasm, it didn't take me too long to cum my brains out!! I loved it!
I did a lot of public flashing and really didn't care who might see me. I figured if some old guy caught me with my boobs out it would be, at the very least, a nice conversation starter between he and his wife. In fact, I thought the two guys taking my pictures were more concerned who might see me than I was! At one point, I was getting the "cut girl, cut" sign from them while I was squatting down with my fingers in my pussy, when I looked up and saw a complete stranger peeking around the corner. I was thinking, "HA, Yes!" and the guys were saying, "Well, I gave you the cut sign!" LOL Conversation starter…
While crawling around outside on a long bench, one of the valets from the hotel caught a big up skirt (panty-less up skirt), after a few minutes, he returned with a buddy and big grin. Awww… he was kind enough to go get his buddy and come back for some more peeking! :0) Boys are so cute like that, they always seem to look out for one another! LOL
I had a lot of fun back in the hotel room playing with myself on the vanity and using a very powerful little vibrator that one of my girlfriends gave me, it made me cum in no time. I was so wet and turned on at that point that I had to cum again (after only a few minute turn-around!) on the bed with my big pink dildo. It was a brand new dildo that I had never used before, so it felt really good as I pounded my pussy with it!! Mmmmm yeah baby! My heart was racing so fast after that one, good thing there was a doctor (the MD variety) on hand!! Turns out I didn't really need him after all, but he came in really "handy" a little bit later when I needed help getting fisted! It was a little on the rough side but, in my sick way, I loved it and it made me cum again. Who's hot for teacher?? After some ass play (and I hope you liked the music I was playing for you with my back… I have mass talent!) LOL, then it was time to cool down by the pool. Ahhhhhh
I hope you enjoyed my day as much as I did!
On the FTV paysite she has 219 professional photos & 4600mb of 8000kb/sec HD WMV Video:
-Extreme Public Nudity & Flashing
-Masturbation/Orgasm in Public Area
-Masturbation with Large Pink Toy
-Breast Massage, Shower, Stockings
-Butt Plug, Fisting by Husband
Download her full high quality videos
Rate this girl